Lip Enhancements
Lip Enhancements for a Young, Attractive and Fuller Look
---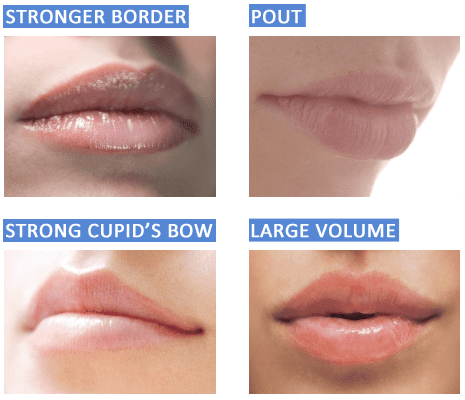 Lip enhancement is a cosmetic procedure for defining lip lines and adding volume.
Full and well-defined lip lines have come to be looked upon as a symbol of beauty and youth. Tried-and-tested dermal fillers like Restylane can give you the look that you want irrespective of your age or genetic disposition.
Hylagen can help you create fuller and younger looking lips by injecting dermal fillers into your upper and lower lips. This reduces the appearance of fine wrinkles and increases lip definition around your mouth. Our clients from all over Ireland and Northern Ireland including Dublin, Belfast and Newry are amazed at the results we're able to achieve.
What sets our lip enhancements apart are the high standards and proven treatments that we employ.
• We only use synthetic products consisting of hyaluronic acid which is a natural chemical found in the skin and safer for our patients
• Since our dermal fillers (Restylane and Belotero) are not produced from animal products there are fewer chances of allergic reactions than other fillers like collagen which is derived from cowhide
• Our team of cosmetic doctors and nurses are known experts for their knowledge and experience
• Our prices are amongst the lowest you will find in Dublin, Belfast and probably across Northern Ireland.
Now you can have the lips of your dreams without burning a hole in your pocket! Call Hylagen for beautiful lip enhancements in the UK and Ireland on 02830251833 or from Republic of Ireland on +442830251833.
Proven Lip Enhancements Improve Results
---
Whether you're looking for strong border or Cupid's bow, well-defined pout or fuller lips, Hylagen can fulfil your needs. We're well-known for creating the most luscious, kissable lips with a totally natural look and feel. Our professional and caring staff spends time listening to your requirements in order to deliver the results you're looking for. Your best interests are always a top priority, so our treatments keep your well-being and safety in focus.
Our lip enhancements…
• Take around 30 minutes
• Only require a local anaesthetic
• Swelling usually subsides within a few hours
• Can last for up to 7 months
Read what our Ireland and Northern Ireland clients say about Hylagen's natural-looking lip enhancements.
Hylagen's main clinic in Newry, Northen Ireland (main), monthly clinic in Magherafelt (monthly) and weekly clinics in Belfast and Londonderry (weekly) serve the wide-ranging needs of men and women of all ages. Over the years we've come to be known for the highest quality products and services at lowest prices. Our laser hair removal services are second to none.
Fill out our online form for affordable lip enhancements in the Republic of Ireland and Northern Ireland. Or call to ask about 40% off on laser hair removal procedures.